By Type
Sign holders by size
RECOMMENDED PRODUCTS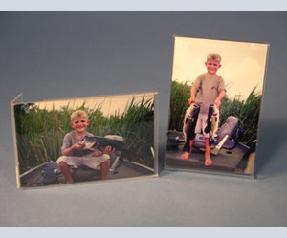 This clear acrylic sign holder/picture frame is side loading and slants back for front viewing (portrait). It has a tapered base so it can be laid on its side for horizontal viewing.
Material thickness: .080
Packaged 25 per case.
A $10.0 broken case fee will be added to the shipping cost on orders not placed in case quantity.
10x10x7, 6, 25, 10.0
Bestsellers
$3.00


This style of sign holder/picture frame is bottom loading. It stands vertically for viewing of both sides.

$4.50


This clear acrylic sign holder/picture frame is side loading and slants back for front viewing (portrait). It has a tapered base so it can be laid on its side for horizontal viewing.

$4.35


Double Frame Book Style 5x9
Last Visited Products